Founded
Founded in 1964 by Alfonso Ayala in or near South Lawndale: Little Village
Founding story

Founded in Little Village; Mentored into formation by the Mexican Mafia and Alfonso Ayala

Formerly known as

Twenty Sixth Street Boys 1960s; Two Six 1970s-1978

Affiliations
;
;

Colors
Black and Beige
Primary ethnicities
Latino (Mexican)
Symbols
Rabbit Head, Heart, Club, and Diamond
Symbol usage

Rabbit head with bent ear (hood over head for Darkside Two Six), heart, club, diamond, three lines with three dots above it, pitchfork 1978-1989

Status
Active
The Two Six story starts out in the Little Village section of the South Lawndale neighborhood in 1964.  Little Village had become a gangbanging neighborhood since the early 1950s when the Outlaws Motorcycle Club moved their headquarters from McCook, IL to 25th and Rockwell in 1950, and the Gaylords street gang opened a faction in the same vicinity around 24th and Whipple in 1952.  At first it was white greaser clubs slugging it out with other white greaser clubs, and then by 1958 they were fighting with small groups of Mexican youths that had migrated to Little Village from the West Loop and Little Italy sections of the Near West Side neighborhood. This migration eventually brought about bands a gang called the "Royal Kings" sometimes, roaming into Little Village and looking to recruit and settle in the area.  There was also the Mexican Kings that started in 1953 that was the main gang for the small population of Mexican youths in Little Village.
In 1964, the Mexican Kings and Royal Kings became founding components of the Latin King Nation which was an organization assembled by older drug dealers that were in four different gangs, two of which were the Royal Kings and Mexican Kings, along with the Coulter Kings of Pilsen and the Imperials of the South Loop, now the Latin King Nation was interested in a complete takeover along 26th street in Little Village, and gangs like Gaylords and Outlaws were not to stand in the way.
Immediate Latin King recruitment started along 26th street and all around it and by 1964 the Latin Kings were bullying anyone that refused to join or any gangs that refused to pay homage to the Latin Kings.  The Kings had a major sense of entitlement and royalty over these streets and this began to anger groups of Latino youths; however, many did not stand up to the Latin Kings as much as the 26th street Boys Baseball Club.  The main reason the club stood up to the Latin Kings this much was because they had a drug business to protect at around 24th and Sawyer, which was a clothing store operated by Alfonso Ayala.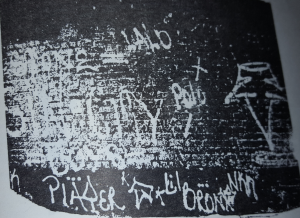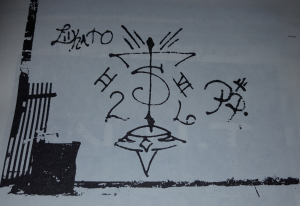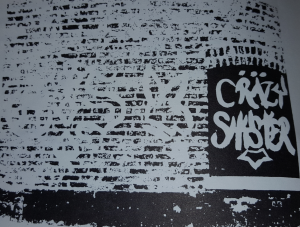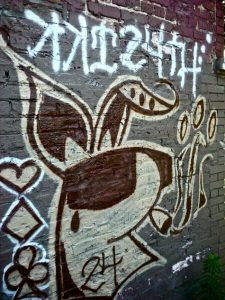 Ayala had connections to the Mexican Mafia and was moving drugs in and out of this legit business.  The problem was the Latin Kings were also trying to sell drugs in the area so Ayala recruited the baseball team to protect his business and keep Kings out of his drug business, this resulted in the Latin Kings becoming infuriated and they retaliated on the baseball team by killing the team captain or alpha leader of the team.  The rest of the team was deeply angered over this death and Ayala did not appreciate the Latin Kings disrupting his business and his protectors so an arrangement was made for the Mexican Mafia to get revenge on the Latin Kings responsible.  The members of the gang were then kidnapped, tortured and then killed allegedly.  After this happened, the baseball club became the "Two Six Boys" street gang in 1964, Alfonso Ayala and members of the Mexican Mafia supported and mentored them the gang members.
The Two Six street gang soon rose to be a force to be reckoned with on the streets of Little Village as they viciously battled for control of 26th street against the Latin Kings and effectively stopped the Latin Kings from completely taking over Little Village.  Two Six was not as large of a gang as the Latin Kings but were fierce competitors especially since Two Six would often waste no time in gunning down their enemies.  Eventually in the 1970s, the Two Sixs befriended the Satan Disciples that also had territory on the east side of Little Village and with their combined forces they could get closer to the number of Latin Kings in Little Village.  The Two Six and SDs had an understanding back in the 1970s that Two Sixs would be the dominating force (besides Latin Kings) in Little Village while the SDs would rule West Pilsen (Heart Of Chicago), and at the same time the SDs would only be under threat by Latin Kings and other small gangs in their Little Village territory (More so Marshall Square area) but would receive assistance from Two Six if it was ever needed.  The unity between the two gangs was strengthened in 1978 when the Folk nation was formed.  Both Two Sixs and Satan Disciples pledged into the organization along with other nearby allies like Ambrose and Two Two Boys making all four gangs close allies.  SDs and Two Six showed their alliance with each other by going by the name "Two Six Disciples" at times, and Two Six and Two Two Boys painted "226" on the walls sometimes.
At some point in time Alfonso Ayala moved out of Little Village and into the suburb of Westchester, IL while he continued to run his business in Little Village.  In the mid to late 1970s Ayala's young son David Ayala joined the Two Sixs and by the later 1970s to very early 1980s Alfonso placed his son David in charge of the gang.  One important thing I want to bring up is many accounts say David Ayala was the founder of the Two Six organization which is complete bullshit.  I will play the part of myth busters here and say that David was born in 1963, making him up to 1 year old when Two Six started, so I guess that means a little baby boy started the gang, ha!  As you can see it makes no sense and is false info.  Anyway, back to the story.
On Superbowl Sunday on January 25, 1981, Alfonso Ayala decided to watch the Superbowl at Bonnie's Tavern located at 2701 S. Karlov Ave which is at the intersection of 27th and Karlov, that afternoon two black males were spotted standing around on that corner after they pulled up in their car.  The men were just hanging around the corner which caused suspicion by a resident that asked them what they were doing there according to court documents.  The men questioned the two of them because two black men hanging out in a Mexican neighborhood was odd as these two stuck out like a sore thumb. According to the court documents the two black males entered Bonnie's Tavern through different doors, one through the side door and one through the front door, one of the men was Clayton Rockman who asked the bar tender where the bathroom was, a very short time later Rockman and the other man started shooting as they gunned down Alfonso Ayala then fled out the side door.  Rockman was later arrested and convicted of the murder; he is still in prison for the crime (People vs. Rockman, 1986).
It was said that the Latin Kings killed Ayala; however, the two black males that committed the murder were not members of the Latin Kings and were not known in the neighborhood, this proves that these two were likely hired to kill Ayala, maybe it was high ranking Latin Kings that hired these two men, whatever the case is it seems like the shooters had no personal beef with Ayala or even knew him so someone paid these men to kill him.  Rockman has been trying to get his conviction overturned since 1983, but even if he did not do it, several witnesses say two African American males were seen fleeing the tavern after the shooting.
Even if the Latin Kings did hire someone to kill Ayala or not, Two Six leader and son of Alfonso Ayala David Ayala was infuriated and a reward was offered in the amount of $500 to any Two Six that killed a Latin King, right after that offer Little Village experienced a record high amount of murders in Little Village (Wounded City, Vargas P.18).  Also in 1981, David Ayala was able to purchase his very own home in the suburb of Westchester, IL so he could be near his mother.  It was indeed shocking that a young 18 year old gang leader had the money to buy his own $160,000 home with a swimming pool and Buick Electra with personalized plates that read "El Hefe," but drug sales helped make that happen along with I could imagine money his father may have left him.  Under "EL Hefe" not only did Two Six gun down several Latin Kings but also Two Six was bringing in more money than ever.
On August 16, 1981 David Ayala held a meeting at his suburban home in Westchester, IL discussing a perfect attempt to wipe out more Latin Kings.  The discussion led to a sighting of Latin Kings at Piotrowski Park at  4247 W 31st St (31st and and Keeler to Karlov) located in the Little Village neighborhood.  Ayala then loaded the van that he owned with a shotgun, machine gun, a rifle and a pistol and Ruben Palomo and James Soto headed to the park where a baseball game was being held under orders from "El Jefe."  When they arrived at the park, they parked the van in an alley behind the park.  The two shooters then got out and stormed the park firing several bullets into the crowd striking 3 people, two of them died (People vs. Ayala).  Unfortunately the two that died were not members of the Latin Kings but the one that was wounded was indeed a Latin King gang member.  By October 1981 Ayala was arrested then convicted of the murders in 1983 and sentenced to spend the rest of his life in prison.  Behind bars Ayala was still able to successfully run the Two Six organization all throughout the 1980s and was able to establish new territory in new neighborhoods and Chicago land suburbs.   New Two Six territory opened in Marquette Park, Gage Park and Brighton Park.  Two Six would also open a very strong presence in the suburbs of Cicero, Romeoville, Bolingbrook, Joliet and Berwyn.  The Two Sixs were now considered a fast growing organization in the 1980s and became more of a threat to rival gangs and even allies.
The date November 7, 1986 would bring an end to the "226" (Two Two Boy and Two Six) alliance and also the Ambrose and Two Six alliance forever.  On that day 28th and Hamlin Two Sixs were informed that Ambrose gang members had been spotted shooting at Two Sixs in the K-Town area.  Two Sixs were now ready to get revenge on their Folk nation ally that they believed had turned against them.  Two Six gang members Jason Gray, Little Hulk, Stoney and Inky all sought to avenge this shooting according to court documents.  Jason Gray and Little Hulk caught two Ambrose gang members at a 7-11 and beat them up in the parking lot according to court documents, and then they spotted two gang members that looked like Ambrose gang members in that same parking lot then pursued them after they pulled away.  Jason Gray and Little Hulk and a third Two Six started throwing bottles and flashing gang signs at the gang members they thought were Ambrose, but it turned out they were actually Two Two Boys from Cicero coming to visit Ambrose friends, but that was not realized until when they caught those same gang members on California Ave and they clearly flashed Two Two gang signs.
Later on that night the Two Sixs heard about a party going on in Marquette Park at 63rd and Washtenaw, so they sent two Two Six girl gang members to the party to scope it out.  The girls aroused suspicion when they arrived and were unfriendly to everyone as they were dressed in black and beige, so they were asked to leave.  A few hours later Jason Gray, Stoney, Little Hulk and Inky crashed the party and knocked on the basement door where the party was being held at 6318 south Washtenaw.  When the door was opened Jason Gray began shooting then Little Hulk joined him as they shot down four people in the party, three of them died.  The one that was killed was a Two Two Boy gang member and the injured one was a Two Two as well according to court documents.  Manuel Bobe also known as Little Hulk was convicted of the murder and sentenced to life in prison without parole, he currently is still in prison for the crime, Jason Gray's conviction was overturned many years later (People Illinois vs. Bobe, 1992).  Two Sixs would now be in a full state of war with Two Two Boys and Ambrose that was a shocking war at that time.
In the winter of 1988, Two Sixs went to full scale war with the Satan Disciples.  Both gangs had joined the Folk nation together in 1978 and were close allies before and after joining.  In 1982 leadership with both gangs began to experience lots of friction and by 1988 full scale war broke out, especially after a fatal shooting occurred of Two Six gang members by Satan Disciple gang members Robert and Michael George and Thomas Basden.  According to court documents these three Satan Disciple gang members murdered a Two Six on February 29, 1988 (People Illinois vs. Basden, 1994).
In the early 1990s Two Six would begin engaging in wars with former Folk allies such as: Krazy Get Down Boyz and Maniac Latin Disciples.  In 1996 Two Six even had a war with the Gangsters Disciples that got really vicious for a while because of drug operations in Cicero, IL.  This war was a shocker at the time because GDs and Two Six were close allies, in fact, the "Spanish Gangster" part of the Two Six name came from an alliance with the GDs back in the late 1970s and the adaptation of the SGD (Spanish Gangsters Disciple or Spanish Growth and Development) concepts.  The Two Sixs would continue to grow in the 1990s until they had well over 800 members.  The Two Sixs would also break out into war with close allies La Raza and Party People in 1997.  By 1998 David Ayala was transferred to Tamms Super Max facility at 8500 Supermax Rd in Tamms, IL.  Now Ayala was fully cut off from any Two Six operations, two years later David Ayala announced he was no longer affiliated with the Two Six organization.
Please send in old school pics.  1960s pics will be especially appreciated!
Questions:
 What was the name of the baseball team team captain that was killed back in 1964?
Who was the first leaders before David Ayala?  Was it all Alfonso that ran it, or was he just the mentor?
What year did Gage Park, Marquette Park, Brighton Park, South Chicago, Archer Heights sets open up?
What year did the Cicero, IL faction start?
What year did the Joliet, IL faction start?
What happened to 24th and Sawyer, why is it no longer Two Six hood?
What year did Darkside Two Six, K-Town Two Six and Chi-Town Two Six form?
What year did the war with La Raza start and why?
What year did the war with Ambrose start and why?
What year did the war with Gangster Party People start and why?
What year did the war with KGBs start and why?
What exactly started the war with the GDs?