Founded
Founded in 1972 by Boney in or near Lower West Side: Pilsen
Founding story

Founded in the Pilsen section of Lower West Side neighborhood near Cullerton and Loomis

Affiliations
;
;

Colors
White, Red, and Green
Primary ethnicities
Latino (Mexican)
Symbols
Eagle's Head, Mexican Flag, Cross, and 3 Slashes
Symbol usage

Brown Eagle head from Mexican flag, cross with 3 slashes above it

Status
Active
The La Raza gang history is indeed an interesting one due to how they originated and how it was hard to identify them in the early days.  The story goes back to the Pilsen section of the Lower West Side neighborhood at the intersection of 17th and Racine which is where a gang known as "Los Braseros" congregated since at least the 1960s.  The Los Braseros were known for wearing the Mexican flag colors as their gangs' colors and were very much about Mexican pride.
In the year 1971 a group of Braseros broke away and began hanging out with the Party People from one block away at 17th and Carpenter.  The Braseros then changed their name to the "Brazers" as they are known as today. I have no idea why this group broke off from the Braseros and joined the Party People, but after they did, they lived with Party People members in their basements.
In 1972, a Racine Boy gang member named "Boney" or "Bones" was taken in by the Party People because Boney had started a lot of trouble with several Pilsen gangs that brought more heat to the Racine Boys; therefore, Boney was cast out.  Boney joined the Party People as long as he agreed to maintain peace and not bring the Party People any problems, but Boney held grudges that he could not let go of toward Ambrose and the Latin Counts and various other gangs.
Boney started bonding with the former Braseros that lived in the basement of the Party People, drinking and smoking with them etc…. Boney began acting like he was the leader of a section of Party People as these guys looked up to him.  Boney now went behind the backs of the Party People who he thought were too passive in handling beef with other gangs and he took his crew consisting of Shadow, Cobra, Diego, Cougar, Capone, and Hector and went up against gangs that Boney did not like and this brought trouble to all of the Party People as they were finding themselves being disrespected and shot at by other gangs and at first the Party People did not know why this was happening until they found out Boney and his crew were stirring up trouble.  When the leader and founder of the Party People "Michael" found out about this he challenged Boney to a fist fight to put Boney in his place.  I do not know who won but shortly afterward Michael was stabbed to death by a rival gang.  The Party People blamed Boney and kicked him and his 6 man crew out of the Party People organization in 1972.
Boney then took his crew over to the intersection of Cullerton and Loomis.  Boney then called the gang "La Raza" and adopted the Mexican flag colors as their gang colors, they also used the brown eagle head as their symbol which was a Mexican national symbol. They got the idea for the colors because they were originally born out of the Los Braseros that were now known as the Brazers.  Both Brazers and La Raza wore Mexican flag colors until 1980 when the Brazers moved out of the neighborhood.
La Raza then went to war with Boney's selected enemies such as: Party Masters, Stone Heads, Tokers, Laflin Lovers, Latin Counts, Latin Kings, Bishops, Damen Boys, Satan Disciples and Ambrose.  La Raza dared to go up against both Ambrose and Latin Counts which were the super power gangs in east Pilsen.  No other gang dared to go up against both, not even the Party People that sided with Ambrose.  La Raza even battled against the Satan Disciples back in the 1970s that were growing to dominate west Pilsen (Heart Of Chicago neighborhood).  La Raza was a vicious gang that seemingly had no fear, they would fight anyone.  La Raza did squash their beef with the Party People after the breakaway and they became close allies.
La Raza was always hard for law enforcement and the general public to identify because of their name and colors.  Anybody who is Mexican can wave the Mexican flag and say they are "La Raza" which means "the race" in Spanish.  If Chicago police were to harass someone based upon them claiming they are "La Raza" and wearing the Mexican flag colors and emblems they could be accused of violating the civil rights of that individual and this is how the La Raza gang blended in until the late 1980s.
In the year 1981, the doors swung wide open for smaller and newer gangs to join the Folk Nation alliance.  With the assistance of Two Six, La Raza and Party People joined the Folk Nation and all three became close allies.  The wars that La Raza had going on with Ambrosenow had to end because Ambrose was Folks too.
Joining the Folks alliance was a perfect business opportunity for La Raza to start attempting to take territory at 18th and Loomis.  La Raza acted as a buffer between the Bishops on 18th and Bishop and Ambrose on 18th and Throop.  La Raza and Ambrose could now work together to keep the Bishops from advancing down 18th Street.
La Raza still remained mostly quiet in the earlier 1980s until they began killing their enemies as the 1980s progressed.  This evolved them into gangsters as they became of the more violent and ruthless clubs in the area.  Since they originally migrated to America without their families they had nothing to lose when they would kill a rival gang member.  When the police came looking for them they had already fled back down to Mexico.
As the 1980s progressed La Raza was able to set up a block away at 19th and Loomis to make their forces even stronger between 18-19th and Loomis.  From there La Raza gang banged their way down 19th Street to take 19th and Allport and 19th and Racine.  La Raza started opening turf in the Back of The Yards section of the New City neighborhood along 48th Street by 48th and Bishop, 48th and Laflin, 48th and Racine and from 47th to 49th and Ashland to Racine "48th Side."  La Raza also opened up 50th and Hoyne and 42rd and Mozart in Kelly Park in the Brighton Park neighborhood.  La Raza also spread into the Marquette Park neighborhood at 61st and Fairfield and 76th and Ridgeway in the Ashburn neighborhood.  La Raza even wondered into the north side and opened territory at Clark and Estes "North pole" in the Rodgers Park neighborhood.  La Raza also made their way into the Hermosa neighborhood on Chicago's northwest side at Harding and Wabansia "DK Town" which became a flourishing section that spread to Courtland and Kedvale.  In the earlier 1990s La Raza would pioneer the suburbs of Streamwood, Rockford, Carpentersville and Cicero at 14th and 49th in the Grant Works section.
In the year 1988 La Raza went to war with Ambrose along 18th Street.   In March of that year some Ambrose jumped a member of La Raza and according to the court case of People vs. Quiroz, La Raza gang members Martin Quiroz and Jose Anaya shot and killed Ambrose gang member Jesus Sanchez (referefnce: People vs. Quiroz).  In that same year of 1988 La Raza and the Satan Disciples went to war mainly because La Raza was still allied to the Two Sixs and Two Sixs had just launched into full scale war with Satan Disciples.    At Cullerton and Loomis, Laraza was always in very close proximity to allies the Two Two Boys, and now that Two Six and Two Two Boys were at war and La Raza was still allied with Two Six, a war erupted with the Two Two Boys.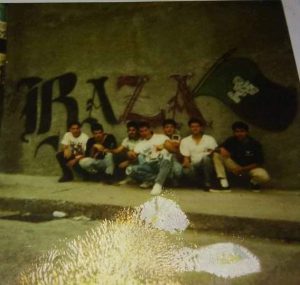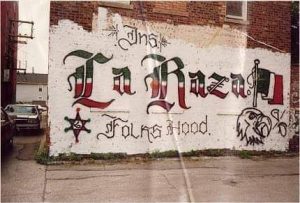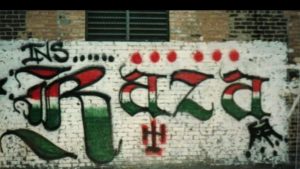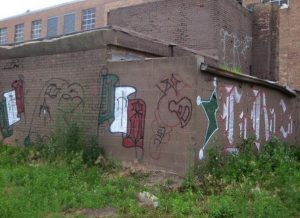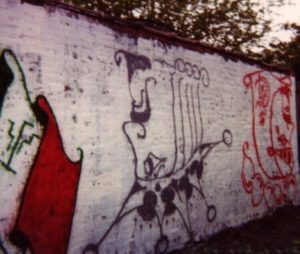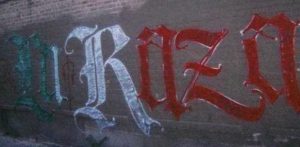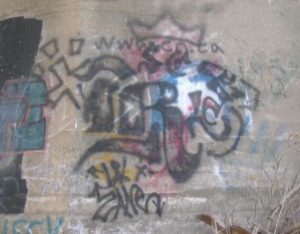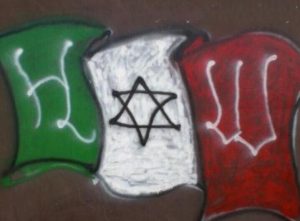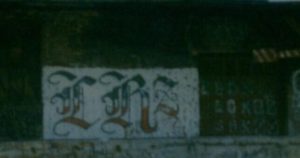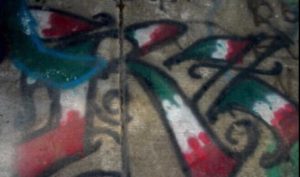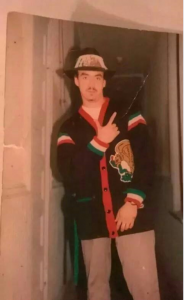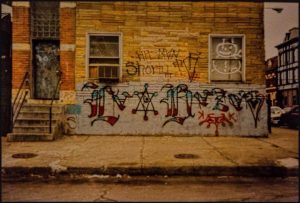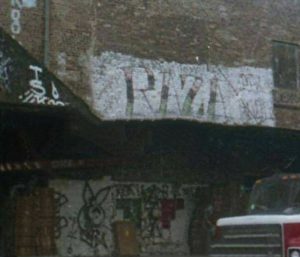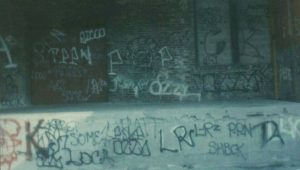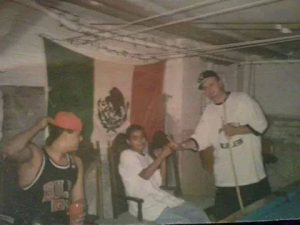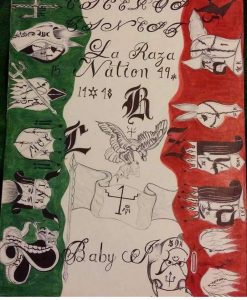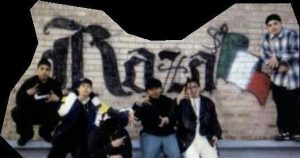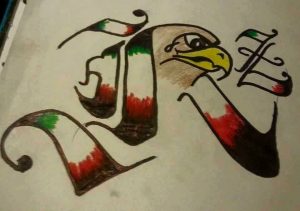 By 1990 or sooner the war with Ambrose died out and would not resume until the mid-1990s.
In Cicero by the early 1990s Two Two Boys originally were on the corner of 14th and 49th since 1980 and now over a decade later La Raza was settling there, this kicked off a major gang war as these two gangs were just too close to each other.  La Raza also began to be at odds with the Satan Disciples and all-out war began in 1988 as well.
Throughout the 1990s La Raza fought several vicious and bloody gang wars yet they continued to multiply in size and seemed to become increasingly violent.  La Raza remained close allies with Two Six until a territorial dispute happened in 1998 over 42nd and Mozart which was in Two Six territory and La Raza was taking from their drug business, La Raza did not want to give up the territory so they both went to war for about 1 year, then a truce was called because both gangs were having issues with the Saints, and La Raza left that territory and put more soldiers on 48th Street for investment reasons and to keep relations with Two Six.  Two Six eventually left 61st and Fairfield closing down their Marquette Park operations for reasons I did not know.
Cortland and Kedvale was eventually left behind for more investment at Harding and Wabansia.  19th and Racine closed shop as La Raza put more investment into the rest of 19th and 18th Street.  La Raza has not lost much territory over the years and only lost one suburban investment in Carpentersville because of the police.  The organization has ran strong since 1972 and is known for being one of the more vicious, aggressive and violent organizations.
Please send in old school pics.   1970s pics will be especially appreciated!
Questions:
 What year was Los Braseros founded, who was the first leader?
Were Los Braseros and La Raza allied in the 1970s?
Did the Brazers assist La Raza with setting up the Clark and Estes turf?
What year did Clark and Estes form?
What year did Hermosa turf start?
What year did La Raza come to Back Of The Yards?
What year did La Raza come to Marquette Park?  What year did they leave and why?
What year did La Raza come to Cicero?
What is the time line of leaders after Boney?  Only up to the year 2000 please
What year did war start with SDs in the 90s? What started it?
What year did war start with Party People?  What started it?
What year did war start again with Ambrose in the 90s? What started it?