| | |
| --- | --- |
| Hood(s) | Near West Side; |
| Location | Low rises Roosevelt Avenue on the north, 14th Street on the south, Racine Avenue on the east, Loomis Street on the west. High rise extensions – Roosevelt Road on the north, Blue Island Avenue and Racine Avenue on the south, Blue Island Avenue on the east, Racine Avenue on the west |
| Lifecycle | – , ; – , ; – , ; – , ; |
| Controlling gangs | Vice Lords; New Breeds; |
The Robert Brooks Homes was the second buildup within the "ABLA" housing projects complex in the Near West Side neighborhood.  After the Jane Addams Homes were built in 1938 there were many impoverished African Americans that were lined up to get into the Jane Addams complex; however, these projects were only for whites and black families could only move into units that were not in demand by whites, in order to answer this housing crisis the Chicago Housing Authority constructed the Robert Brooks Homes for African Americans as the projects were named after Private Robert H. Brooks who was one of the first soldiers to die at Fort Stotenbugh in the Philippines when the Japanese attacked the base.  The fact that Brooks was African American made naming these projects after him suitable.
This project was constructed to have 835 units within 2 story row houses by 1943.  In 1960 to 1961 the Brooks extensions were built that consisted of three 16 story high rises with 450 units in them.  By the 1960s African American street gangs began taking control of these projects mainly the Vice Lords and Black Disciples.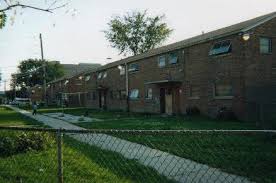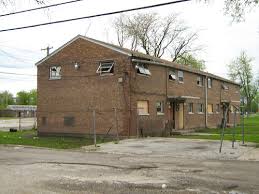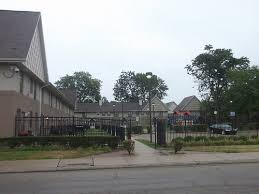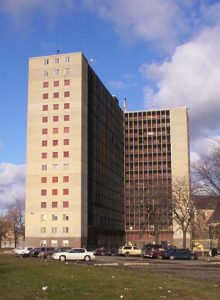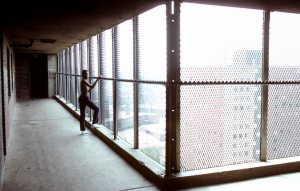 By the 1970s the projects began to fall into deterioration and neglect from CHA and police patrols became scarcer.
The 1980s and 1990s were the worst decades for the Robert Brooks Homes as bloody gang and drug wars ensued as Traveling Vice Lords, Conservative Vice Lords and New Breeds battled for control of these buildings.
In the year 2000 the Robert Brooks homes were declared to be inhumane living and the high rises along with the majority of the row houses were condemned.  The Building at 1239 South Racine (13th and Racine) was the first to be demolished in 1998 as it was seen as the worst of the Robert Brooks extensions, the other two high rises were torn down in 2001.  Many of the row houses were torn down a short time later then renovations were made to the remaining 330 units low rises starting in 2005.  11 of the 30 buildings were demolished over time.