The Unknowns, Players and Kings alliance was created in the year 1982 by Warlord Chief Lord E of the Warlords.  The purpose of the alliance was to unite the La Familia Warlords of West Humboldt Park and Bucktown with the K-Town (West Humboldt Park) Insane Unknowns, Latin Kings of West Humboldt Park and the Monticello and Augusta Players (M.A. Players).
This was assembled as gang not an alliance but had many features of an alliance.  Basically all of the M.A. Players flipped to Unknowns Players and Kings in 1982 and they were immediately assisted by Insane Unknowns, Warlords and Latin Kings.  How it worked is, as UPKs, they were given full direction and support by these allied organizations as kinda like an investment to seal up buffer zones in West Humboldt Park between these gangs and their rivals, this effectively controlled the M.A. Players as they were now part of the UPK banner.  The UPK was brought into the People alliance upon inception and they were given the whole vicinity of the Grand Playlot located at 3259-33 W Grand Ave which was bounded by Grand Avenue on the north, Thomas Street on the south and Drake Avenue on the west.  UPKs tagged all over this playlot and it was just a few blocks away from where the M.A. Players originally controlled.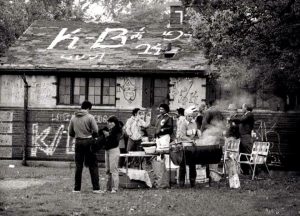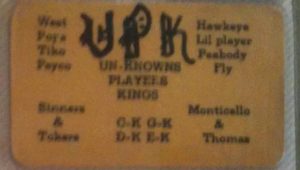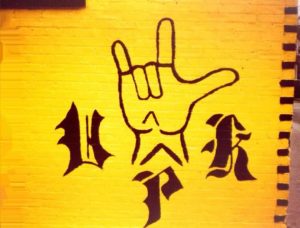 UPK was set up to help assist the K-Town Insane Unknowns whenever they needed help and this greatly helped K-Town Unknowns grow in power, in exchange, a dying organization like the M.A. Players had a second chance without needing to join Warlord, Unknowns and Latin Kings.
UPKs had a vicious rivalry with Ridgeway and Thomas Spanish Cobras and even opened up North Avenue and Sawyer in the 1980s to fight more Spanish Cobras from Kimball and Cortland (Cobra Gangsters).  The UPK was at its peak in the mid-1980s but by the late 1980s they fell into extinction as members were flipping to Insane Unknowns and Latin Kings.